About Us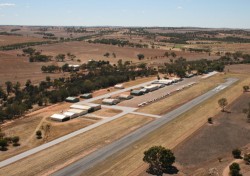 Aeroclub "Aircraft" invites anyone who wants to fly a plane, learn to fly a plane, to give yourself or your loved ones an exciting tour of the sky, to rent an aircraft for independent flight, interesting and unusual to relax and meet wonderful people.

The scope of our club is very diverse. We will arrange flights on aircraft of various models, conduct pilot training, sightseeing flights and routing, corporate holiday, parking and maintenance of aircraft, flight training, and more.

"Aircraft" - one of the best flying clubs in Los Angeles. He is among the founders of the Federation of Aviation Enthusiasts (FLA) - an organization that unites professional pilots and amateur pilots to promote general aviation (ANI).

We are professional, experienced pilots-instructors, who are responsible for safety, quality of pilot training and the highest standards of state aircraft.

Our fleet is set raznichnyh aircraft. Owners of aircraft we can provide line maintenance, refueling, and temporary parking on the basis of the club.
Featured Area for about
Direction & Services

Direction & Services

In this section, you will be able to learn about all our services that we provide to our guests.

About our pilots

This section is targeted at those who want to learn about our pilots. It stored their photos and data.